Flexibility is a condition where our body can perform some activities more easily. It happens because of our bodies are used to moving, and the muscles inside are not rigid. For a flexible body, we can do some stretching exercises, either by using stretching equipment, or by our own method. If we do flexibility exercises with our own methods, make sure the steps are correct, so they do not create the unwanted things.
Not just to help us perform daily activities, stretching exercises in order to have a flexible body are also useful if we want to take steps in the field of sports. Because not a few sports that require a flexible body in the implementation. Below are some sports that require body flexibility.
Gymnastic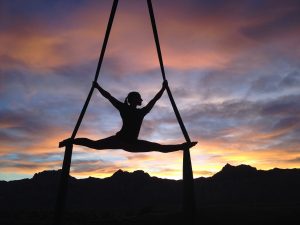 Gymnastics is a sport involving performing exercises that require a triad of talents namely, flexibility, strength and control. It is known to almost everybody unlike many other things on this list.
It is usually performed with an aid like bars, swings or rings, gymnastics is usually taken by only those who have a body fit to be twisted like a rubber and stretched like elastic. Like yoga or salsa, this one here has no easy versions for you to try on so take this up only if you are capable of going all the way.
Acrobatic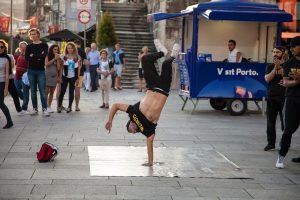 Another popular form of performance sports, acrobatics are usually performed in groups and involves the display of extraordinary balance, agility and coordination. They are a delight to watch and leave the audience struck with awe and wonder.
One of the most important attractions of any circus, acrobatics fascinate many of us precisely because of the insane flexibility skills displayed by the acrobats, usually high above in the air. Like gymnastics, it too involves using props like ropes, trapeze, poles, cradles or hoop which just add to their visual appeal.
Salsa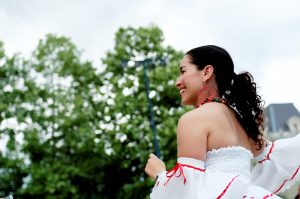 Dont think that dancing is easy, try this one. Quite different from the regular hip shaking that you do in clubs in the name of dancing, salsa requires huge flexibility and impeccable coordination skills with your partner. Originated in New York, it was made popular by its strong influences in Latin American culture.
Salsa performed in pairs, It requires a leader and a follower with the lead dancer setting the position of the dance. While the popularity of this dance form has made it adapt to a number of less sophisticated variations which do not require that much flexibility, doing the professional salsa will require you to move your hips and waist very fast and balance your partner while doing it.
Yoga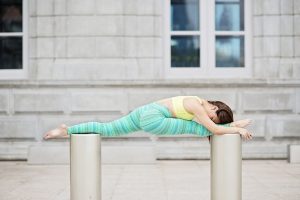 Yoga is one of the most popular forms of daily stretch exercise, something which is pursued almost religiously by many health freaks out there. Originated in India, it refers to a set of body postures which are designed to help keep the body and mind healthy.
While some of the postures in yoga are quite simple and can be performed by almost anyone, the rest like head-to-knee forward bend, standing split and many more require insane flexibility and can only be performed by professionals. However, the good thing about yoga is that if done on a daily basis, it can help you increase our flexibility; so, start with simple ones and you will find yourselves twisting like elastic rubber in no time.
Those are the sports that need flexibility in action. So, if we dont flexibel enough, and in the other side we want to be health and flexibel, just doing some stretch exercises from now. Because there are so many benefits that can we gain when doing stretch for flexibility in routine.